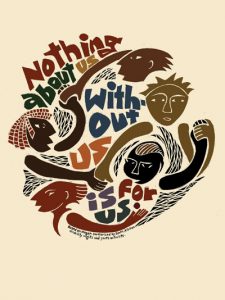 This page has information to help you partner on community-based research with UCSF researchers:
Is a community-engaged research partnership right for my organization?
To get you started, consider the following questions:
"What does my organization expect from a research partnership?"
"Is conducting research a good fit with my organization's mission of service delivery?"
"What structures and resources need to be in place for my organization to support community-engaged research?"
What are the steps for community-academic collaborative research?
Community-academic research collaborations revolve around processes of joint decision-making about the 4 major steps of research: 
Design (e.g. research question, the research plan, and research methods)
Implementation (e.g. the program delivery, data collection)
Data analysis
Dissemination (e.g. publishing, presentations, reporting and networking).
Who can be community partners?
Community health professionals (physicians, nurses, dentists, pharmacists, alternative medicine practitioners and others)
Non-profit community-based organization (CBO) staff
Community institution representatives (e.g. schools and religious institutions)
Community advocates
See a list of UCSF and Community Partners
What to look for in a partnership?
Higher education partners will have the capability to:
promote community engagement activities to potential community partner organizations;
monitor students' activities, service hours, and document the details of their community relationships and contributions;
search for community engagement projects such as service-learning, internships, and volunteer opportunities and document their hours.
Community partners will be able to:
post research, service-learning, internship and volunteer needs;
confirm student service hours; and
search for higher education entities to engage in collaborations.
Interested in partnering with UCSF?
Community Engagement Guides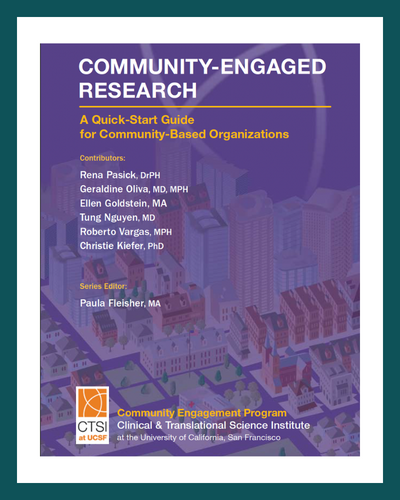 A Quick-Start Guide for Community-Based Organizations
This quick guide is intended for community-based organizations that may be interested in partnering with academic researchers at UCSF to conduct community-based research.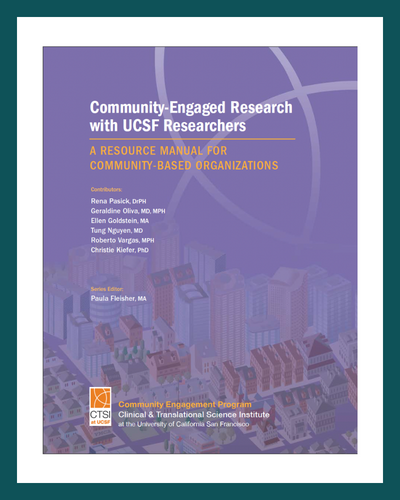 A Resource Manual for Community-Based Organizations
This manual describes conducting community-engaged and translational research with UCSF researchers. 
Community Engagement Best Practices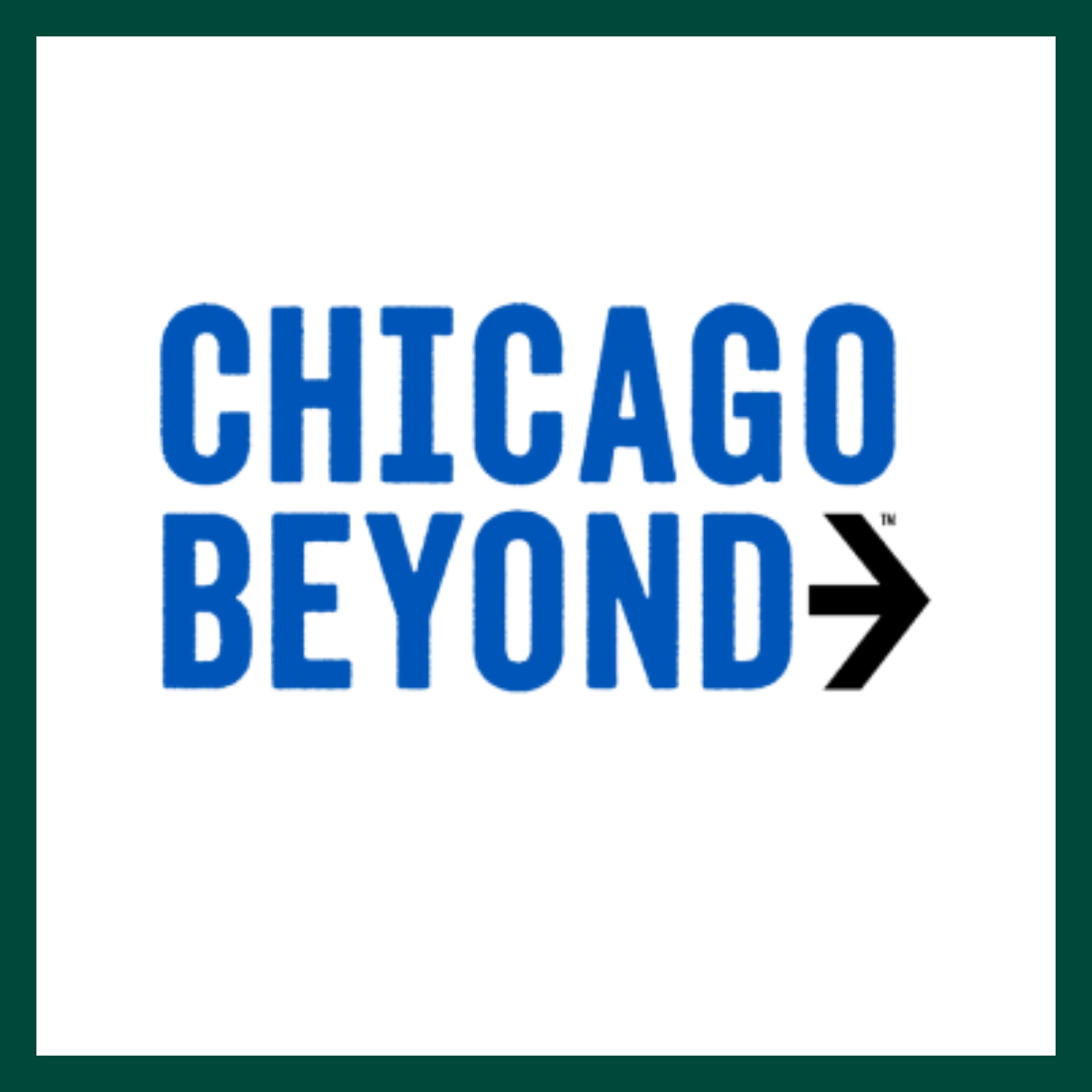 Why Am I Always
Being Researched?
A guidebook for community organizations, researchers, and funders on centering an equity-based approach to research.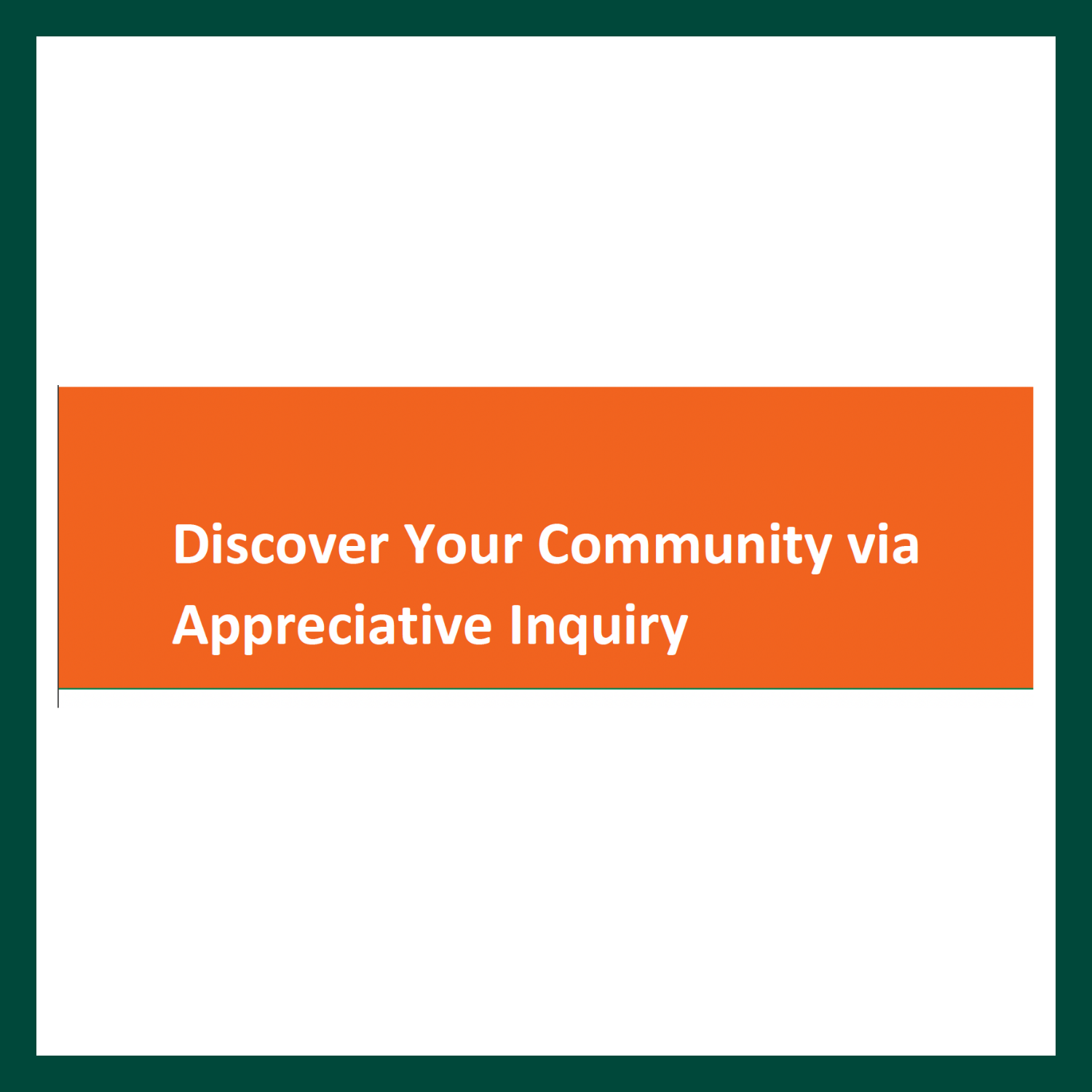 Discover Your Community via
Appreciative Inquiry
This activity guide describes how to use Appreciative Inquiry, a philosophy of relationship building and problem solving. 
Find Researchers and Community Partners to Work With
 
UCSF Community Engagement Programs